We are professionals who have the courage, knowledge, and experience in creating original, unique projects that we create with passion, helping our customers making the necessary changes to drive their companies forward to the next level of development.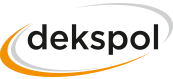 I am very pleased to be working with Biznes Up
They listen carefully to the customer, understanding their needs, and propose relevant solutions. Very good communication. Their engagement and hunger to succeed makes it feel almost as if they were part of the company. Aga, Tomek and Paweł are open and very creative professionals with whom you can create an amazing thing. It is a pleasure to collaborate and learn from them.
Martyna Oleszak
Business Development Director


Biznes Up has started sales of our products very fast
They know their market and how to develop agri inputs. We want to develop a long-term partnership with them. Biznes Up understands our specify and we like their mindset business orientation with strong technical skills. We think Biznes Up is a new key player on polish agri market with huge knowledge of their territory. All staff members are thoroughly trained in all aspects of the business.
Laurent Martinez
Business Manager, Boisvalor France


We started our cooperation with Biznes Up from the placing of our products on the market with their support
We had products, but they had the ideas of how to prepare them and put them on the market. Their great orientation in the agricultural sector in conjunction with creative marketing ideas and business approach made us take decisions on outsourcing of those activities. During this cooperation, we noticed that we hired true specialists, specialists to whom we can entrust with our product, so we can focus on the creation of new products in order to expand our portfolio.
I would definitely recommend them as a solid and reliable partner.
Bogdan Kulczyński
Co-founder of the Obrol Company